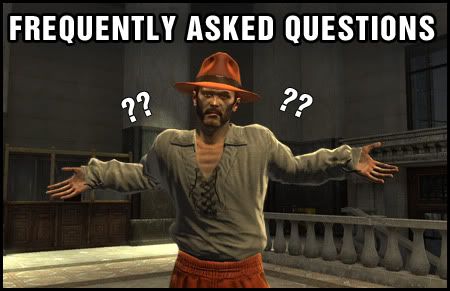 Where is the lobby? Why am I stuck in a menu based world? After a player first creates their character, they are dropped into a menu based version of Crimecraft called Quickplay Mode. This mode will allow new players to become familiar with the combat of Crimecraft, as well as simple processes that a new player should know, such as equipping items.
Once a player reaches level 8, they will be able to leave Quickplay Mode. They will have a choice to either go to the Prologue tutorial area or head straight to Sunrise City's lobbys. New players should play through the prologue in order to learn all the other systems in the game, such as starting matches and crafting. Switch between the main lobbies and the prologue by hitting escape and selecting "Prologue" if in the lobbies, and "Skip Prologue" if you are in the tutorial area.
How do I join a Player vs. Player instance? Life in Sunrise City can be frustrating at times, so Citizens are encouraged to vent their hostilities in approved 'combat zones'. There are Three ways to enter a combat zone:
Press "P" to quickly join a random match.
Press "Tab", then click on the gun icon in the bottom left corner, or click the gun icon located next to the "Gold Store" icon in the upper-middle section of the menu screen.
Press "Tab", then click the globe icon in the menu bar and locate the "Red Skull" icons. Each city has different "Combat NPC's" which offer different maps and game types.
These combat zones are available once you have left the Orientation Zone and entered the city proper.
How do I repair my weapons or clothing? Personal items may wear out with repeated use or time. Talk to any vendor in the city, then click the wrench icon at the top left of the Vendor Window. This will bring up a repair menu. You can also repair your weapons through the black market for a small Gold Bar fee.
Do I have to equip passive skills? As a new citizen, you only have 2 skill slots available until you reach level 30. Passive skills must be equipped for use. So use your skill points wisely!
Is Crimecraft free to play? Absolutely! Sunrise City prides itself on a principal of open arms. While paying members enjoy additional citizen privileges, including a bonus to experience and loot drops, all citizens have access to the same skills and weapons.
What are gold bars and how can I get them? Sunrise City recognizes two standards of currency: Municipal Credits and Gold Bars. Municipal Credits are more common and can be obtained by completing jobs and missions. In this new world economy, Gold Bars have become the preferred measure of real-world wealth. It is the currency standard used to customize your appearance—clothing, hairstyles, etc – as well as certain special perk items available in the Black Market. Gold Bars can be purchased by clicking on the "gold store" icon in-game or by visiting the Crimecraft website.
Why does my mouse feel "floaty" or unresponsive? If you feel that your mouse isn't moving the way that it should be hit the escape key and go to options > games and check the "use hardware mouse cursor" box.
What is that icon I see next to my character name? Every citizen is given a non-classified PvP combat ranking which measures their aptitude and experience against other citizens in the combat zones. The icon beside your name represents your PvP Rank. The lowest rank is represented by a face devoid of a hat or knives. As you gain PvP experience and a reputation, your icon will change to represent your elevating stature. The first rank up happens when you reach 3000+ PvP Points.
Do I always have to press "tab" to look at the map? Sunrise City is a big place, and it can be easy to get lost at times. If you find yourself turned around, you can quickly press "m" to magnify the mini map. This map will allow you to continue walking while tracking your movement against landmarks.
How do I know if an item is good? Items can wear out over time. You should note the condition an item is in when you acquire it. For weapons and attachments, the star rating is usually a pretty good indicator. For crafting ingredients, higher-tiered materials will likely create better products. Rarity is also another good indicator. Items listed in grey and white are common or vendor quality. Green items are uncommon, and blue items are considered rare.
Why do all weapons of a certain type have the same stats? Weapons are made unique through modification. A weapon's true strength lies in the number of attachment slots. By attaching triggers, barrels, modules, stocks, and scopes, a weapon can be significantly upgraded and personalized to your preference.
Do I need a tournament pass to play tournaments? Weekly tournaments take place on Sundays. Participation requires a tournament pass, unless you are already a finalist in your respective division. Tournament passes are NOT required for daily tournaments. For more information about the Tournament System, press "t".
Was your question not answered? There is a lot for newcomers to digest. Survival is still a distracting issue these days, but the Municipality is dedicated to making your Life as fulfilling and rewarding as possible. If you have specific needs or concerns, head over to the Beginners Alley Forums at the Crimecraft website, and see if your question has been answered there. If not, post your question, and a community member will get back to you shortly.
Thanks for choosing Sunrise City as your sanctuary of choice. Good luck!