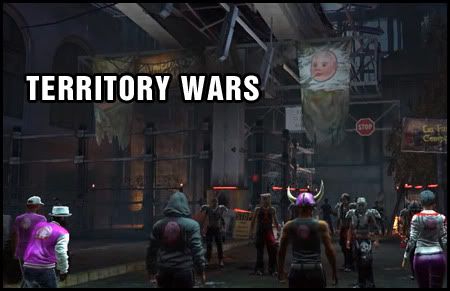 Check out the Territory Wars instructional video Here.
In a Territory War, gangs will be able to duke it out in battle for control of all of the instance that are spread throughout Sunrise City. Gangs who are in control of these instances, called territories, will receive special bonuses and recognition rewarding them for their excellence in battle.
Territory Wars will be scheduled at different times throughout the week. Registration for these battles start 15 beforehand. Clicking on the global map tab on the main menu will allow you to see all of the territories and which gangs are in control of them. Clicking on a territory gives you more information such as the name of the controlling gang, when it was captured, and the bonuses the gang receives for controlling it. Each territory has its own unique bonuses and reward rates. When a territory is wanted by a gang, they must challenge the current owner of the territory to a battle. The victor of the battle will then control the territory.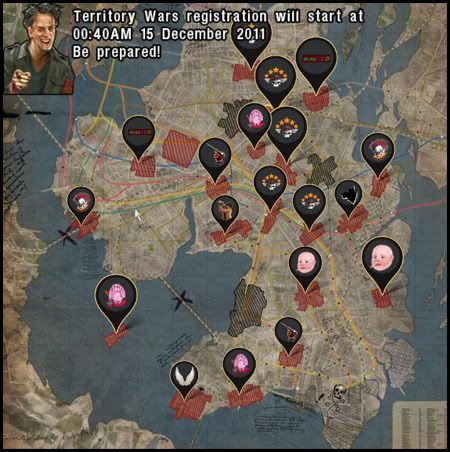 Besides the unique bonuses and rewards that each territory has for its owners, gangs will have their gang emblem shown proudly throughout the map with flags and graffiti, letting all who play a game in the instance that they are the owners. Also, gangs will receive a play tax that is sent directly to their gang vault. (If you do not have a gang hall, the money will be sent to the gang leader.) This tax is a percentage of the cash rewards that all other players receive for playing within your territory.